At 3:30 on May 16, a forest fire broke out in the Damoyu Reservoir, Yuhua Community, Tuanjie Street, Xishan District, Kunming City. In response to a letter from the Kunming Emergency Management Bureau, at 05:30 on May 16, the Kunming Detachment of the Yunnan Forest Fire Brigade dispatched 106 officers and soldiers to fight the fire. After nearly 5 hours of continuous fighting, the fire was put out.
The fire occurred at Damoyu Reservoir, Yuhua Community, Tuanjie Street, Xishan District, Kunming. The fire site has an average elevation of more than 2,200 meters, with a slope of 70 degrees or more, dense shrubs, and steep terrain.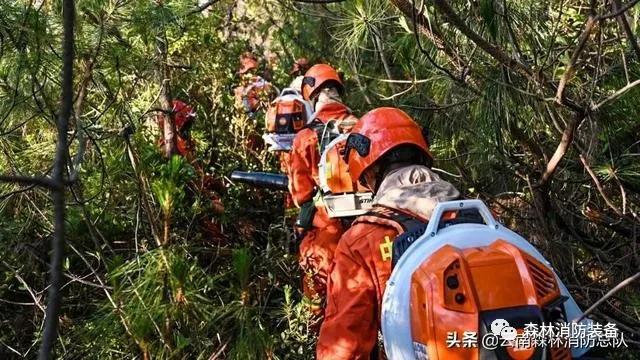 At 6:50, 101 commanders and fighters from the detachment arrived at the fire site first, and quickly started fire research and worked out a fire fighting plan. After investigation, the fire site is less than 1 km away from the Qipanshan National Forest Park in a straight line. Failure to put out the fire in time will directly threaten the safety of people's lives and property.
At 7:10, the Kunming Detachment maneuvered along the southern line of the fire field to a suitable area on foot, and adopted the tactics of "one point breakthrough, strong offensive advancement, and progressive surpassing" from the southern line of the fire field to fight the fire head north along the western line. Due to the long battle line of the fire field, the fire was burning swiftly. In order to strengthen the fire command, at 8:10, political commissar Yang Xianyong of the Kunming Detachment took the second forward and five commanders and fighters to reinforcements.
During the fire extinguishment, 2 party committee members and 47 backbone party members of the detachment took the lead and charged the front line. The 13 cadres who participated in the war took advantage of the time between battles and transitions to take a break to pass the instructions and condolences of their superiors to the front line of the fire, further unifying their thinking, inspiring fighting spirit, and ensuring that the participating teams always maintain high fighting enthusiasm and good mental state.
As of 10:55 on the 16th, through the efforts of all participating teams, the fire scene has successfully realized the "three nos". The fire extinguished a total of 2 kilometers of intermittent fire lines, 8 fire heads, 30 smoke points were cleared, 2 kilometers of fire lines were cleared, more than 10 fallen logs were processed, and hoses were laid for 1.8 kilometers.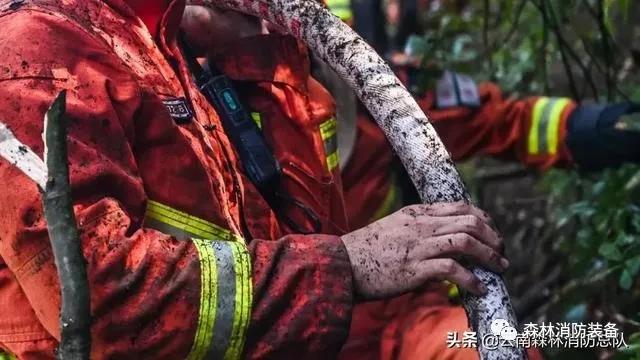 ---
Post time: May-18-2021